I'd like to share on 3 reasons from my own personal experience, on why 5S is such a useful methodology in maintenance. 5S is all about organising work spaces so work can be performed efficiently, effectively, and safely and this is particularly relevant in current times where it can be so helpful in pulling the maintenance team together, building ownership and pride in workmanship and the workplace for trades.
Years ago, in rolling out a TPM program, one of the first things we tackled was 5S in the maintenance workshop. I remember as a young reliability manager, overhearing a casual conversation between my manager and our tool maker, while standing next to our lathe. My manager said something along lines of….I know as a tool maker you have such pride in your workmanship, I wonder what we could do so that pride is reflecting in the way this lathe and tools are setup. Within days the area was transformed, decluttered so everything had a place and was more easily found. The tool maker was beaming with pride and with just this one 5S task we had someone engaged - a champion for 5S and a workspace that was safer and easier to work in that set the standard!
Some years later in a national process improvement role supporting a lean roll out. I remember us working on some 5S activities and someone I regard as a guru with, the benefit of some 18 years working with Toyota, highlighted to me how 5S wasn't about how it looked, but it was about removing waste and supporting standard work. This is something I found resonated strongly with the maintenance team, that rather than just doing things for looks it actually had purpose in removing waste so they could do their work more efficiently, effectively and safely to mutual benefit of them and the company.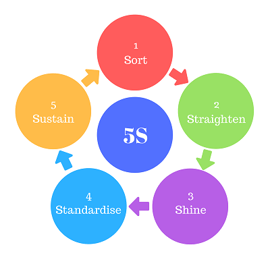 The third reason on why 5S in maintenance, I learnt more recently working at a large site as Engineering and Maintenance manager with teams working around the clock in different areas and on different shifts. Here we implemented 5S across shared areas in the workshop, tools and facility and what I found is it actually brought the team together, even if across shifts, to work together driving team work, greater ownership of shared areas and even some healthy rivalry to raise the bar with what they could achieve with 5S.
So with that I'd ask, regardless of where you might be at with 5S in maintenance, how are you utilising it to the benefit with your maintenance teams? It is particularly useful I think in these times to drive engagement, build team work and utilise 5S to remove waste to the benefit of performing maintenance activities more efficiently, effectively, and safely.
If you would like to learn more on the topic or inspire, engage or re-engage your teams with 5S in maintenance, we have a true guru on this topic in Rohan Hodges who is National Engineering Manager for CSF proteins presenting an online masterclass on Wednesday 17th Feb. Rohan prior to his current role, has held senior roles such as GM operations across Sugar Australia – CSR – Wilmar Sugar, GM operations across ACI plastics packaging - OI and also spent some 27 years with Qenos-Exxon Mobil in Altona/USA & UK.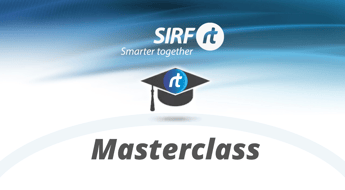 Given his depth of knowledge and experience, Rohan will share with us on how to deliver and sustain 5S in the maintenance environment. As part of the masterclass Rohan will take us on a virtual tour so you get an appreciation of before and after of the maintenance and stores areas. Included also will be his insights and learning from practical implantation of 5S across Maintenance at CSF proteins, in what is a challenging environment of feed mills and rendering plants and in a fashion that has engaged the teams and sustained the successes.
For more info or to book on yourself and / or others, click here. The masterclass will include the opportunity to ask questions plus free form discussion in breakout groups. So, come along to appreciate what good looks like. Bring along someone you need to appreciate how to get there with 5S in maintenance, plus what is needed to support, sustain and take further.
Alain LeBon
IMRt State Manager for Eastern Aus