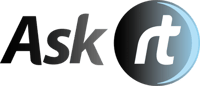 Ask Rt connects you to the best industry knowledge by taking the experience of asking and sharing answers to a whole new level.
Many SIRF Rt members work in specialised industries with unique challenges. Often the solutions to problems are not always easy to find, and reinventing the wheel is slow, expensive and time-consuming.
Using Ask Rt gives you access to the wealth of knowledge found within the SIRF Roundtables membership base.
A key benefit of membership is the ability to pose any question to a huge panel of industry experts with no agenda other than sharing and helping colleagues.
If you are a SIRF member and have an issue you need help with, please complete the contact form below and a SIRF representative will be in contact with you shortly.