Our sincere thanks to Daryl Davis, Ductmakers' GM and his team, Michael, Danny , Adrian ,An Ho for hosting this SIRF Ductmakers site tour.
Special thanks to Daryl for his passionate and enlightening presentation, sharing his experience , knowledge and valuable thoughts on 'What makes a great LEAN leader'.
He has kindly shared his presentation that is available to SIRF member companies .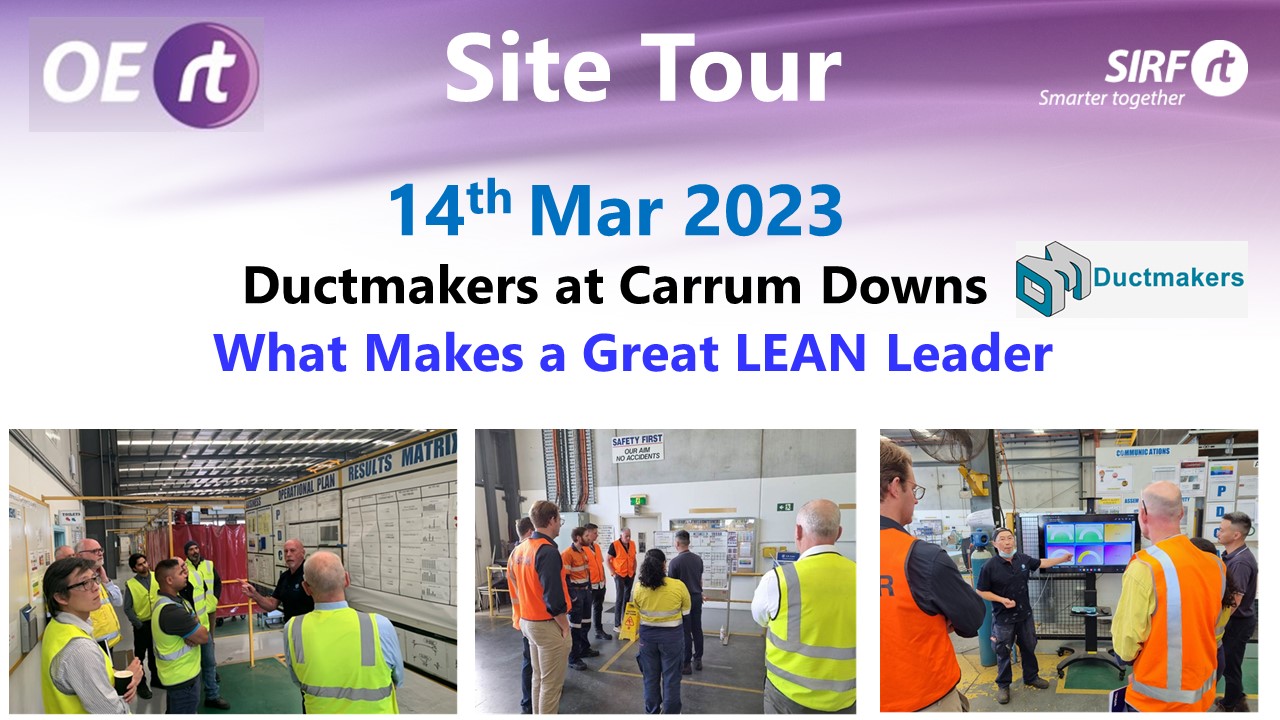 We had a chance to briefly network with others in attendance.
Daryl then presented on 'What makes a great LEAN leader' with a chance for Q&A.
We split into 3 smaller groups for a hosted Ductmakers site tour to see their Continuous Improvement processes firsthand and then had a chance to debrief the key take aways.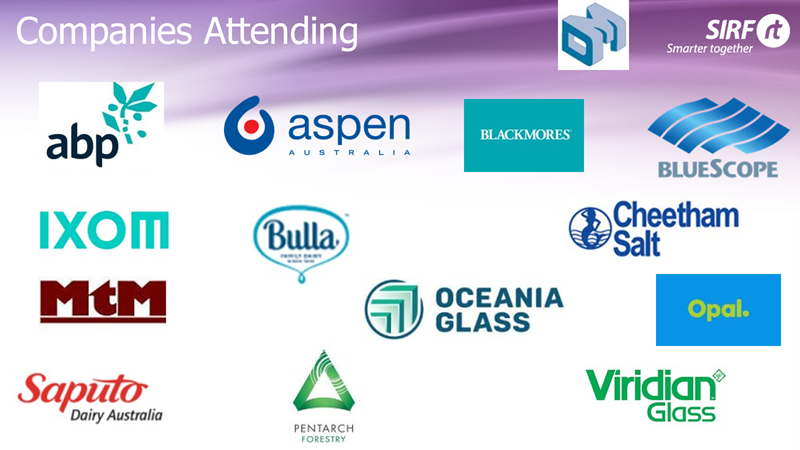 26 people from 14 companies in attended
..and came with the following AIMS :
AIMS
Learn from others implementing C.I.
Look at how they manage tiered meetings as we are implementing these
Insights into Best Practices as have heard good things about Ductmakers
Visual Management examples
See a more mature site on their C.I. journey
Business Planning Deployment – Hoshin Kanri
How to engage the whole workforce
Get refreshed and re-energised
5S implantation and sustain tips
And left with the following Key Take Aways:
KEY TAKE AWAYS
Importance of effective Strategy Deployment
People #1 – not C.I. tools
People – Communication Transparency
Culture established and lead – People helping people fix problems together
Calm , organised , engaged workplace
No scrap on the floor – well managed
Attitude for mistakes – rewarded for bring up
Clean – Teamwork – Flow
Simplify
All levels supporting 5S on shop floor – every Fri 10:00 am – all in to clean designated equipment and areas
Above and Below the line
( Above : Ownership, Accountability, Responsibility vs Below : Blame , Excuses, Denial )
Visual Management excellence
S.O.P. visual and where need
Create the environment for improvement – war room. Time , resources
Quality – do not accept, make or pass on Quality defects – QR QC
C.I. deployment not to a standard recipe – Go See, Talk , What are problems for the people ? Fix these first
Great to see how things are manufactured – ducting very labor intensive
Contact your SIRF State manager if you want a copy of Daryl's presentation