Welcome to our September 2021 Newsletter. A lot has happened at SIRF Roundtables in a month.
New employee
I'm delighted to announce Angus Mackintosh has joined our SIRF Roundtables team.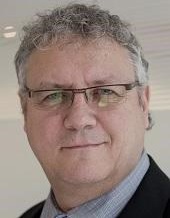 Angus has worked his way from trade level through to senior management roles spanning across Australia looking after large maintenance budgets for major utilities including water and oil/gas. His breadth & depth of experience in the industrial maintenance, reliability & asset management space is expansive and his interest in people development makes him well suited to the role and interacting with all levels & departments. Angus' experience spans across Australia from roles in Queensland, NSW, Victoria, Tasmania & Western Australia. Welcome aboard Angus!
SIRF's first hybrid event
Last month Chris Bush in WA ran our first hybrid event with some people attending face to face and others attending the same session remotely. The addition of some new gear to improve visual and audio quality we'll definitely be running more of these.
SIRF Domain's
Last month we had an issue with our sirfrt.com.au domain which has now been resolved. Thank you for your understanding & patience and apologies for any confusion this may have caused. Given our SIRF Roundtables Pty Ltd events spans all of Australia, NZ, PNG & SE Asia, we've been transitioning to www.sirfrt.com to simplify given our global presence. Our website & emails auto divert from sirfrt.com.au to sirfrt.com
We'll keep the old emails going while we transition but please check your system and use .com from now on to avoid any confusion.
Regards,
Jeff Naylor
MD – SIRF Roundtables Pty Ltd