Thanks to all for attending the online SIRF OERt Masterclass | Inventory Management from a LEAN perspective on Tuesday 28th March 2023.
Our sincere thanks to Dave Harnett from Continuous Wave for sharing his experience, insights and knowledge around the practical application of LEAN principles to inventory management. From Dave's presentation it was clear that the same LEAN principles that were originally applied in the automotive industry, has proved to readily work across multiple other industry sectors.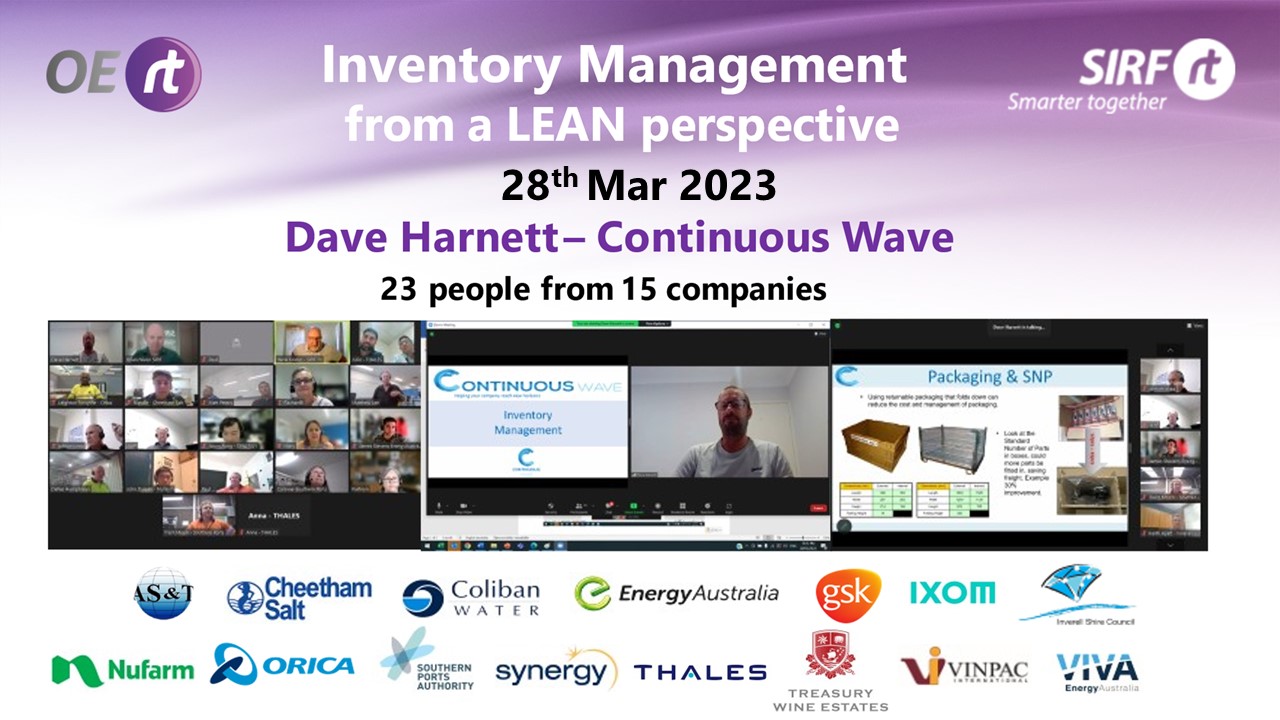 Attendees expressed the following AIMS from this session:
Inventory management philosophy in light of supply chain challenges & cost
Optimization of inventory management with no interruption on finished goods
What to keep, when to keep, how to keep, and at what cost
What may be the best inventory approach/practice for my business
Applying which LEAN methodologies to achieve
How to control and optimize inventory over multiple sites and large geographic area
How to implement measurable improvements to support change to our business
How would "make to order" type orders work when short orders and variations to inventory needed.
Detailed and pointed questions raised by attendees were answered by Dave by quoting from practical solutions applied to actual industry IM situations and duly noted. Particular interest was expressed around the application of Cyclic Supply, Material Flow (Kanban) as well as the 80/20 rule applied to inventory storage.
Please contact your SIRF State Manager if you wish to get access to Dave's information rich presentation
Some screenshots taken during the event: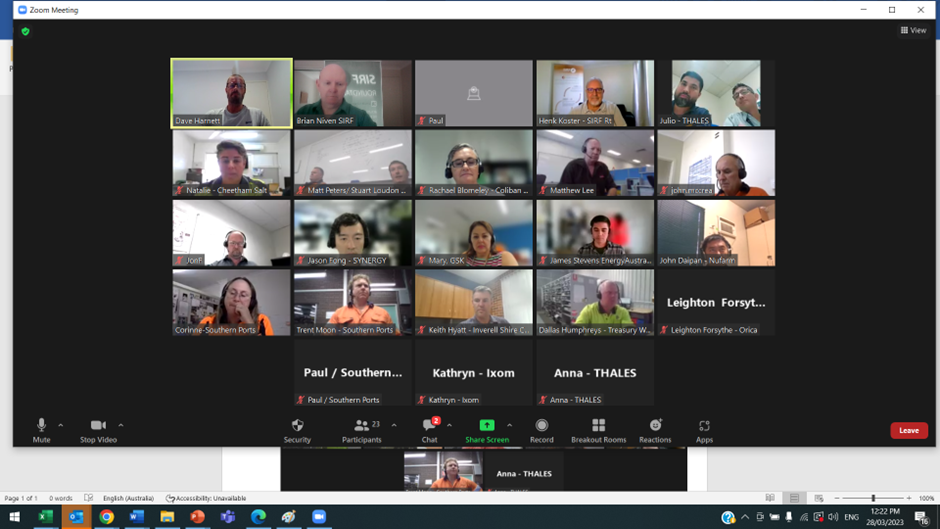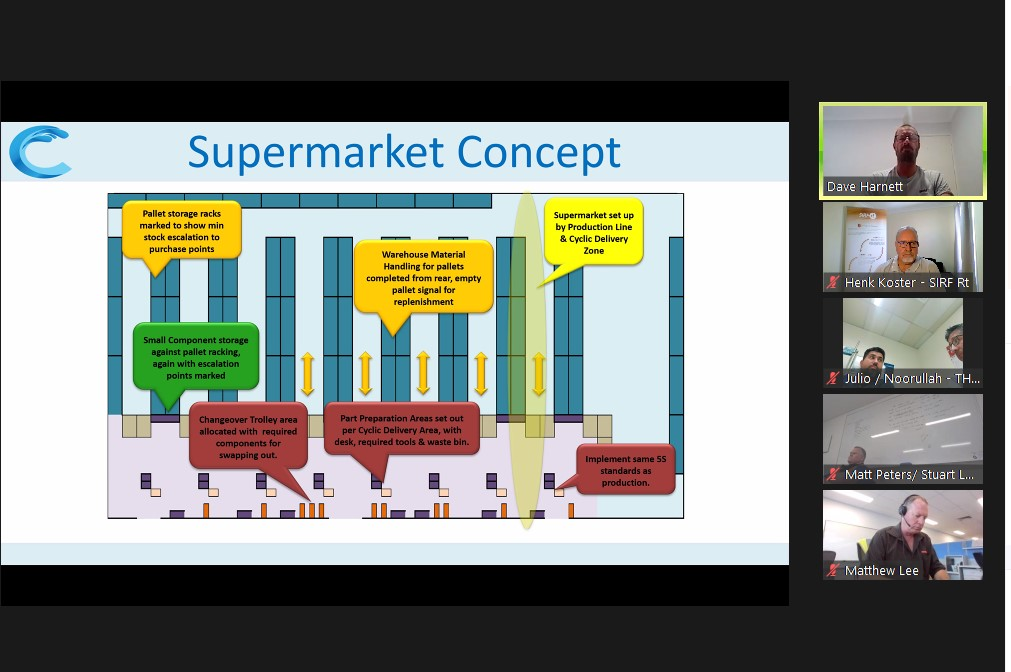 Comments & Takeaways:
During an enthusiastic group discussion, our presenter's thoughts were challenged by members' contributions and resulted in the following salient comments/takeaways:
My takeaways were great, 80/20 rule
Good options presented and how they are applied in real life
Cyclic supply chain of value
Great presentation, thank you Dave
The Eight Wastes and Ways to Store Parts