Those who've seen Jeff will know how down to earth and practical his presentations are.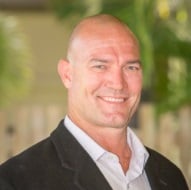 Infrared thermography (or thermal imaging) is a reliable, cost effective and highly efficient way of predicting a variety of fault conditions before they happen. It is a technique that saves time, money and lives. Covering both Maintenance and Electrical concepts. Jeff is a passionate maintenance professional that specializes in the condition monitoring of most mechanical components of machinery operating on a mine site. In 2013 he researched and reviewed relevant information and standards including ISO standards and then carefully collected and collated the data on the types of machinery he was familiar with. During the past few years, he has also been involved in monitoring electrical switchboards, distribution boards and power distribution sub-stations and lines.
Date: Tue 25th May 2021 (Online event)
Time: 9:00 am - 11:00 am AWST (Perth timezone) 11:00-12noon AEST
Come along to this event to gain a better understanding of thermography. What settings will provide the best images.
#maintenance #thermography #conditionmonitoring