One of the major focuses within industry now is reducing the cost implications caused by poor working practices, ensuring all your assets are kept to a standard where performance and reliability come hand in hand. Ron Moore's Reliability leadership model focused on bringing the Maintenance and operational functions together to work side by side in a safe and focused manner as a team, driven by operations, and supported by maintenance.
But first the business strategy must have a constant focus and where applicable, adoption at the start to bring longevity to the asset is the ideal model, world class design incorporates FMEA/RCM as well as AU/OEE targets in the design. The business should always look at the life cycle cost commitment.
What we have is what we focus on with day to day considerations made during this life cycle when factors come into play such as
The environment,
Contamination,
Wear and tear
How you deal with these will determine the cost implications, through events in SIRF liaising with experts and industry these give great lessons learnt and takeaways to adopt.
The environment where corrosion is relentless and eats away at our assets degrading them over time. Example – you could place a spanner in a shed in the UK and nothing will happen for weeks but the same concept in Australia, within days there was evidence of contamination, there has to be a plan to combat this otherwise the below concept comes into play.

What do you think the response from the organisation would be when you ask for a new one? "Well you didn't look after the original one we gave you" springs to mind.
There are various forms of corrosion. (Fontana & Greene listed below) all forms eat away at the asset, the cost to Oil and gas alone is estimated at $1.372 billion according to NACE study.
Uniform attack,
Galvanic,
Stress cracking,
Pitting,
Crevice,
Leaching,
Intergranular,
Erosion
See – https://www.nace.org/resources/general-resources/corrosion-basics/group-1/eight-forms-of-corrosion
There are numerous ways to reduce the impact of corrosion, the type of material you use, how you implement your asset by applying corrosion inhibitors to protect and what to apply during that cycle. These will be discussed in our Corrosion protection event with Rolf Gubner and David Harrison.
Contamination, simple concepts how you remove the dirt and particles to minimise damage to assets which is essential to the reliability of machinery. Oil grades already come in with a degree of particles present in lubricating fluids which are directly responsible for over 60% of machine failures, some easy wins to reduce that percentage is simply how and where you store your oil drums, poor storage will result in increased contamination which impacts on asset life which is a cost.
Geoff Manley spoke of layout methods of the oil drums, dedicated colour coded drums for specific grades, label both drum and the dispense containers the same for easy recognition, breathers to eliminate water build up between lid and oil due to frequent temperature variation. Automation minimises the contamination as it is all sealed, incorporating sealed sample testing to check will also bring greater reduction to contamination as it is integrated into the loop.
Wear and tear, if you stop it at the source it will have maximum impact from the start, Condition monitoring steps of analysis (Lubrication, Vibration, thermography etc) can increase the life cycle of the asset, simple things like cleaning drums will reduce the potential of dirt going into the drum then into your machines, dirt is abrasive, it will wearing away at your assets, creating bigger gaps for larger dirt and the story goes on.
Thermography, to detect heat source and give focus on the area of concern, Jeff Erichsen spoke of using the correct analysis at the right point is a necessary skill, when looking for heat source problems in an asset testing during the day especially if it is out in the open the heat of the sun will give you false readings, point you in the wrong direction, if there is reflective possibilities that will also create a false reading, so check your conditions before taking readings it could be an expensive exercise, do it at night or in a shaded zone so at least the heat reading is real.
All learning steps to increase reliability of your assets and techniques to apply, the knowledge base of Industry experts have so much to give to benefit industry and the calibre of these speakers below will only enhance that knowledge with great takeaways to apply. We have Daré Petreski covering not only fluids and lubricants, but also air and coolants and Ray Beebe covering Predictive Maintenance of pumps using condition monitoring. So, come along and learn from the best.
IMrt Masterclass in Corrosion Protection
Wednesday 22 July 9am – 12 pm AWST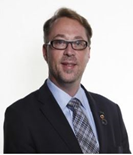 Rolf Gubner. – Owner NACE Institute IMPACT PLUS Toolbox and previously the Professor of corrosion chemistry at Curtin University and Director of the West Australian corrosion protection research group presenting! Rolf will be presenting on identifications and classifications of corrosion. There are a few techniques available to help extend the life of assets. Want to learn from one of the best in this field.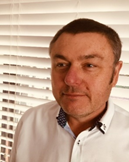 David Harrison - Having 20 years' experience in the steel industry in different technical and project management roles, including 10 years' experience in the research and development of metallic coatings and coating processes. His interests include metallic coating durability and the atmospheric corrosion mechanisms of zinc and zinc aluminium alloy coatings in marine environments. He was awarded a PhD in Chemical Engineering from The University of Newcastle where he studied the pitting corrosion of copper in potable water.
IMrt Webinar - Predictive Maintenance for various Pumps and the use of Condition Monitoring.
Friday 17 July 8 am – 10.30 am AWST

Ray Beebe – 28 years in thermal power generation with 28 years as an engineering academic at Monash University Gippsland Campus (the campus became part of the new Federation University in Jan 2014). His interest and experience in condition monitoring has resulted in many papers, conference presentations, training courses and three books. His pumps book won Engineers Australia's George Julius Medal in 2004 and formed the basis for his MEngSc thesis.
OErt Masterclass – TPM and Operator Asset Care.
Friday 28th July 11 am – 1.30 pm AWST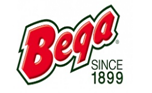 Aetesam Khawaja, C.I. Manager from Bega Port Melbourne will present on Bega's Equipment Champion process and the way they have launched this. Aetesam will also cover some of his successful TPM implementations overseas.

Daryl Davis , Ductmakers GM , will give a brief presentation on the Ductmakers TPM methods and how they have implemented it along with outcomes and challenges.
IMrt Masterclass give 'em FLAC (Fluids, lubricants, Air, Coolants)
Wednesday 12 August 9am – 11 pm AWST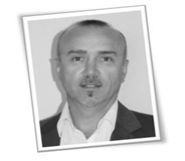 Daré Petreski - A Certified Maintenance & Reliability Professional (CMRP) with 30 years of progressive experience in Physical Asset Management, Maintenance, Reliability, Continuous Improvement, Risk Mitigation, Defect Elimination, Hydrocarbons (FLAC) Management and multi-technique Condition Monitoring.
Chris Bush,
WA State Manager